Why Swiss Navy?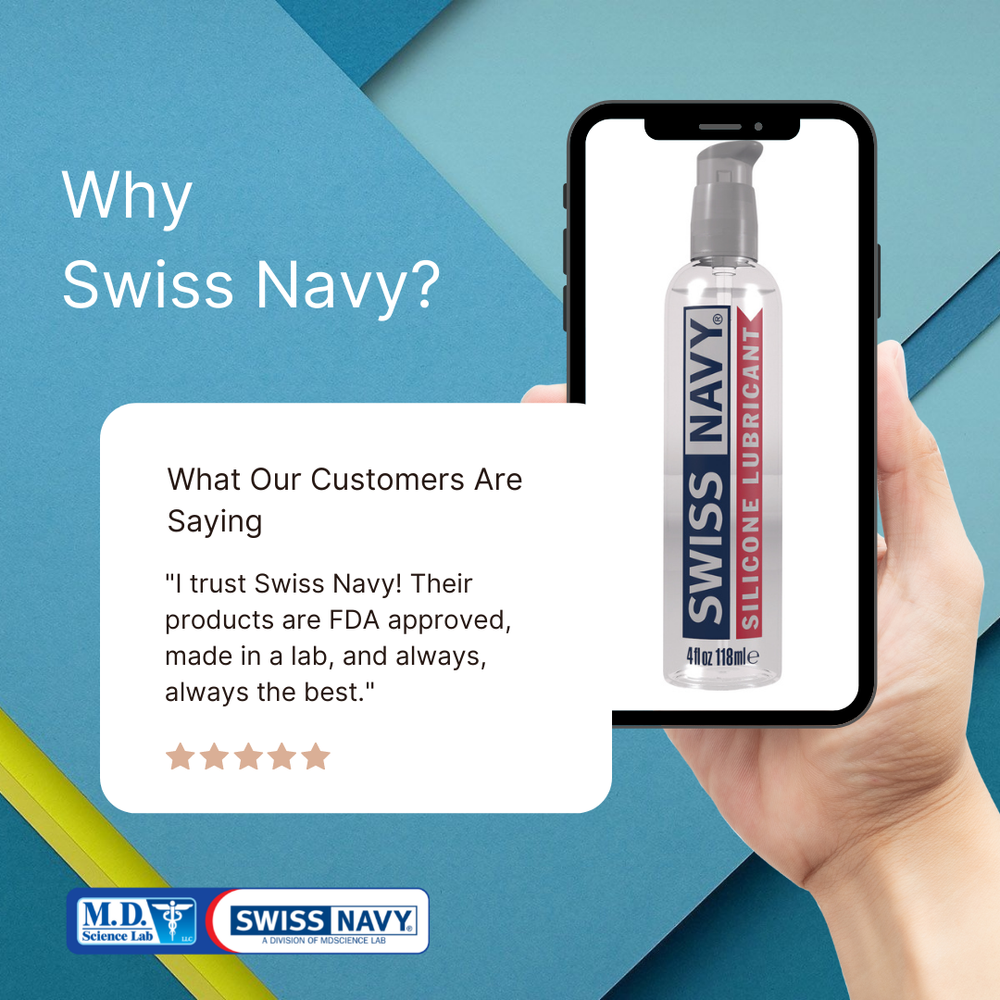 Formulas You Can Trust
Decades of Experience
Since 1999, M.D. Science Lab has focused on creating successful new sexual health and wellness products dedicated to helping consumers live healthier lives.
Today, our own in-house chemists and state-of-the-art manufacturing facility create products which are sold in over 48 countries worldwide, making M.D. Science Lab an American success story and a trusted resource for top-quality intimate goods.
Download Your Own 'Why Swiss Navy' Info Sheet Here: