New Releases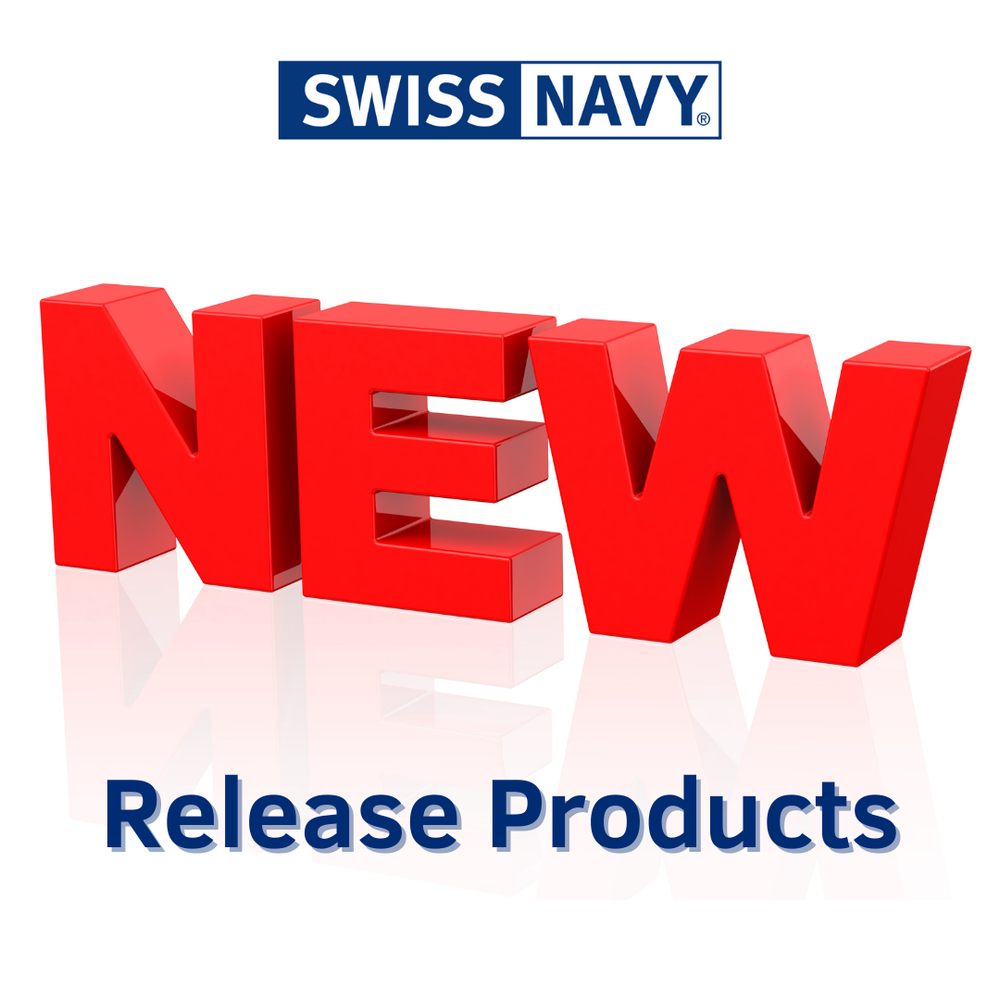 New Release Products
This is the place to check out the latest and greatest product releases from Swiss Navy.
A lot goes into our new products before they are introduced to you. Although the product development process differs by industry, it can essentially be broken down into 8 stages: ideation, research, planning, prototyping, sourcing, costing, commercialization -- and FDA approval.
We know new products can give you as a retailer a competitive advantage by offering your customer's unique items they have not tried. We appreciate helping you continue to be successful in your business!
Contact Your Sales Representative to Place Your Orders & Pre-orders
Get NAKED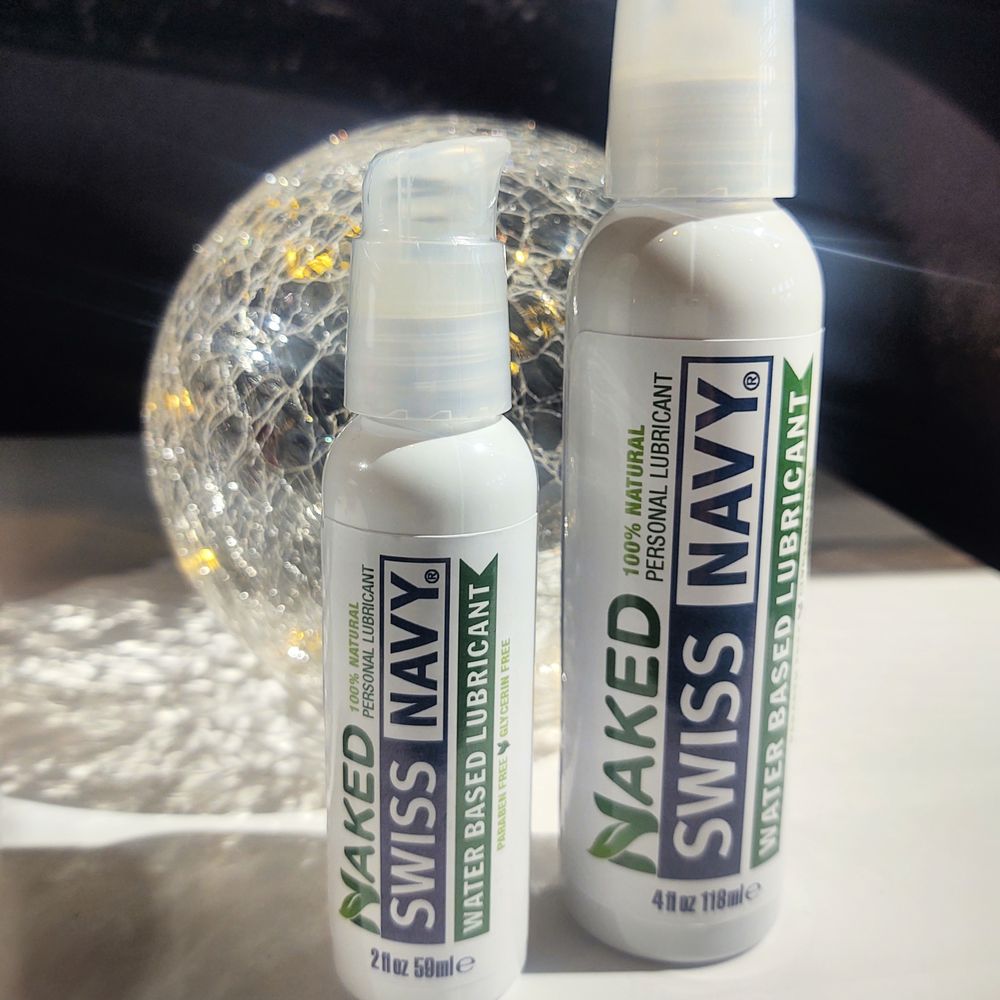 NAKED 100% Natural Personal Lubricant
Water-based Formula
This premium 100% Natural Water-based Lubricant was created for all skin types. Now everyone can enjoy frictionless pleasure for any sexual activity.
This hypoallergenic formula has been crafted to provide the most sensitive skin types an unforgettable experience through a dermatologically tested and physician recommended personal lubricant.
KITS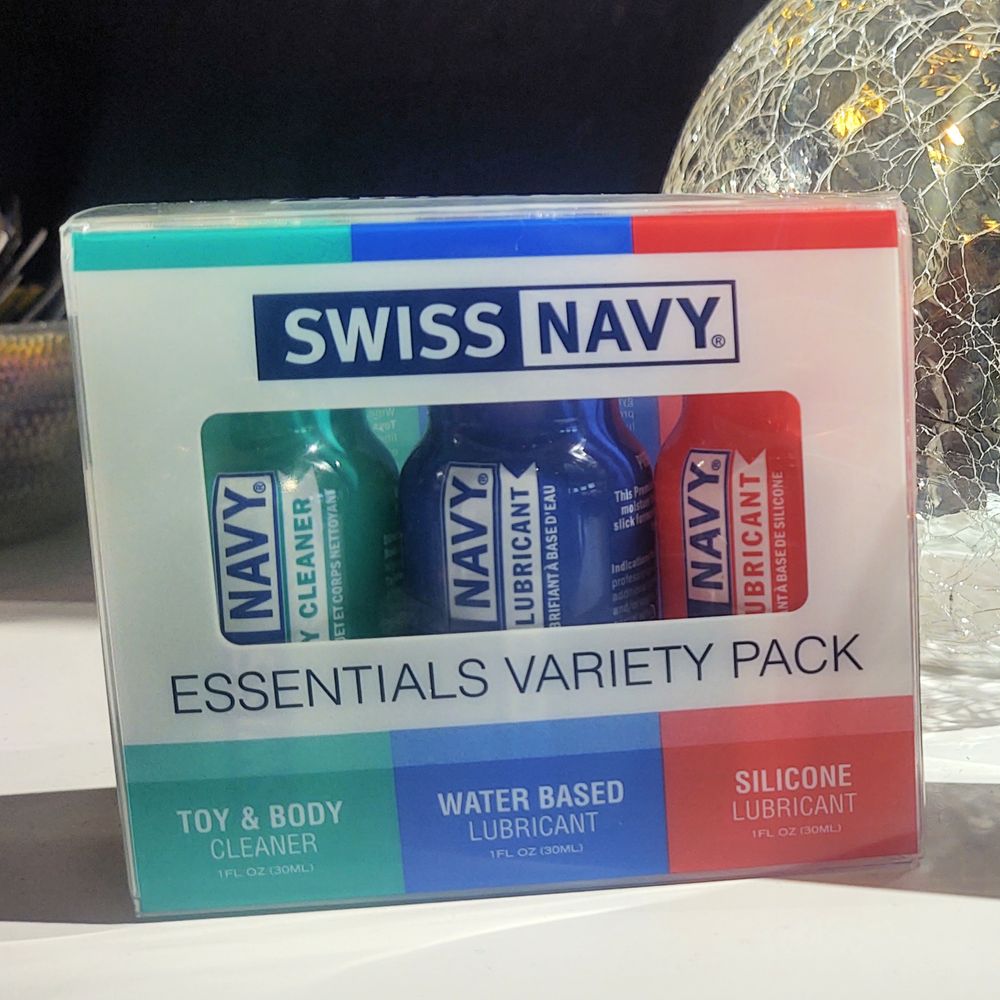 Essentials Variety Pack
This colorful kit includes three thoughtfully curated options: Water-based Lubricant, Silicone Lubricant, and Toy & Body Cleaner.
Each bottle is 1 fl. oz. and are squeezable for extra convenience.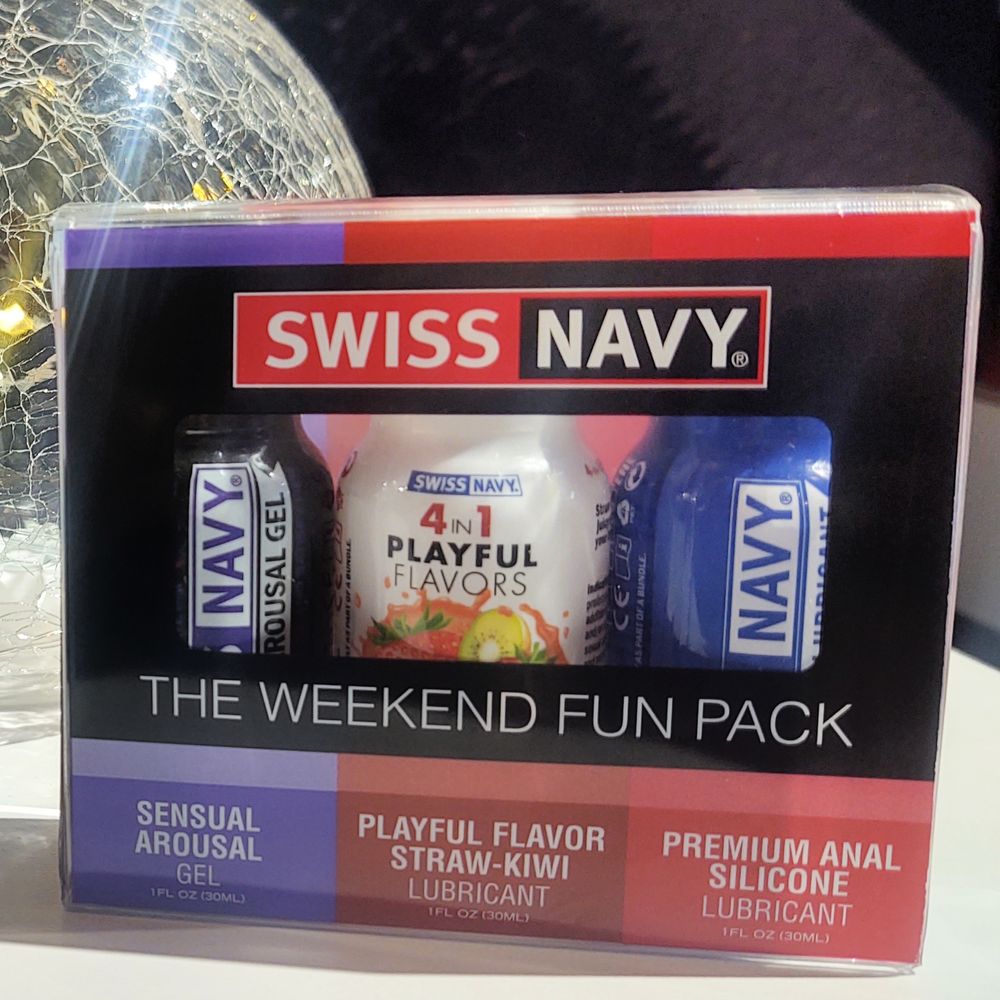 The Weekend Fun Pack
Sure to be a bestseller, this kit features three of Swiss Navy's most popular products: Sensual Arousal Gel, 4-in-1 Playful Flavors in Straw-Kiwi flavor, and Premium Anal Silicone Lubricant.
Each bottle is 1 fl. oz. and are squeezable for extra convenience.